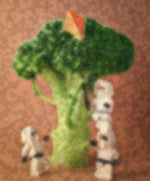 We really enjoy and have a passion for what we do. We really get a kick out of seeing you build our creations.
Our models are very detailed and built with the use of many special technics. We spend hundreds of hours for each design, from the initial idea until a finished product. When designing a new model our motto is 'don't create something you wouldn't want for yourself'.
We pay close attention to the small details and make our models as realistic as possible.
We're always looking to build on our knowledge. We spend a lot of time to learn and fully understand those services that will be of most benefit to my customers.
We're constantly upgrading the appearance and comfort of our instructions, we pay close attention to customers reviews.
Every project that we complete must be of the highest standard. We always strive for perfection.